Modus has worked with an experienced event booking company to offer a comprehensive civic amenity site booking system (CABS). This can be made available very quickly (typically within 48 hours) and at low cost. This system can allow you to get recycling centres open again safely by being able to demonstrate effective social distancing and good traffic management.
CABS can be used by the public to book a place at a recycling centre within a given time slot. The lengths of the time slots and the number of visitors in a slot is up to you.
The system can manage multiple sites each with their own opening times and capacities.
When a member of the public books a slot they are shown any special instructions which they have to accept before a booking can be made. A copy of the special instructions accompanies the booking confirmation.
If a site has to be closed at short notice bookings are cancelled and notifications to users are automatically sent by email or optionally via SMS.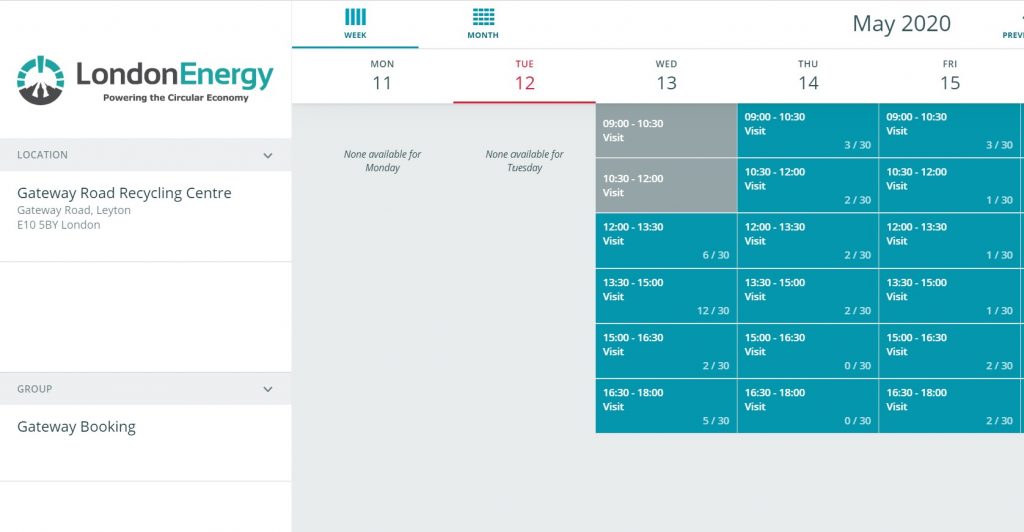 Why CABS?
The system can be made available to the public very quickly.
Simple user interface.
Robust platform.
Low cost.
Cost
Configuration: £1250.00 plus VAT
Annual cost per site: £450 plus VAT per site (up to 6 sites)
Annual cost per site: £395 plus VAT per site (7 – 15 sites)
Annual cost per site: £275 plus VAT per site (15+ sites)
Further information
Download a product outline here. For more information contact dgfarmer@modus-scotland.co.uk or jhutchinson@modus-scotland.co.uk